TheHeroLoop is being built by citizens on their free time, for community citizens of our world. This pandemic has taken its toll on all of us and it's enough of hardships, it's time to come back to a life filled with sunshine, so we wanted to share how TheHeroLoop can help do just that. With our sunshine stories below, you will see why we built TheHeroLoop, and what you can use it for. These are only a few stories. TheHeroLoop can bring hundreds of thousands more sunshine stories to the citizens anywhere in the world. It's simple. All you need to do is to make a Hero by asking for help, and be a Hero by helping others by using our responsive webapp.
Caretakers get more help with TheHeroLoop
In Ulrika's job within homecare, she gets a schedule for her day with different tasks for different caretakers. One old man might require help with cooking while the next caretaker asks if they can maybe skip their walk and have Ulrika go to the store for them instead. This she might not have time for since her time is limited and going to the store might take more than their allotted 30 minutes. This is where TheHeroLoop comes in. The caretaker (a Looper) can reach out to TheHeroLoop via the app or the phone number and ask a Hero for help. The Hero can then directly see in the app's map that a Looper needs help with something in the area they both are in. By clicking on the looper's map pin, the Hero can then see what the Looper need help with, and call or chat with the Looper to see how the service is to be delivered.
Help your neighbours
Johan's neighbour doesn't want to go to the store or the pharmacy because of Corona. Sometimes she asks Johan for help to pick up packages and such for her.
The chance is high she's not the only one who needs help. There might be many more in Johan's neighbourhood who need help with something: walking the dog, mowing the lawn, etc. They can then reach out via TheHeroLoop and find someone like Johan (a Hero) to help them. If the Looper (person in need of help) is logged in via the app they can then see when the Hero confirms the task and the various steps along the way. Should the Looper change their mind before the Hero accepts the task, they can always cancel the service. After the task is finished, the Hero and the Looper can both rate each other in the app. There are also Hero leaderboards: one local, one national and one international where you can see the Heroes' rankings. You can see how many Loopers the Hero has helped and their ranking. Only the top ten show on the Leaderboard standings, and the rest of the rankings are located in the Hero's badge details.
Go to the Pharmacy for the Looper
Adam needs help getting some things from the pharmacy but is scared to go there himself as he's in a risk group and is self-isolating. He has heard of TheHeroLoop and decides to give it a chance. He decides to try the web app and creates a GDPR compliant account. He can now use the service for other things he might need in the future. Adam then makes sure to enter his phone number with the correct country code, knowing the number won't be visible to anyone. Should the Hero need to call him, that call goes via the app.
When he checks back on the app, Adam sees he has a Hero ready to help. They can communicate in the chat on the app, or they can use the app to speak to eachother. Adam prefers the chat since it's easier, because the names of the medicines he needs are a bit complicated to pronounce. The Hero is on her way to the Pharmacy, and Adam can see different staged in the app. Adam gave the Hero his address earlier when creating the task when he accepted the Hero's service offer. She has agreed to leave the medicines outside the door of his apartment.
When the doorbell rings, he opens the door to find the bag from the pharmacy sitting on the floor outside. The Hero is standing in a stairway a good distance from Adam's door, something he finds relieving. He looks at the receipt and quickly transfers the money electronically to the Hero and tells her when it's done. Adam liked the Hero and gave her a good rating in the app.
Get a chance to do what you love
Anna is a student at the university, she loves gardening but rarely gets a chance to do it since she has no garden of her own. She has heard of TheHeroLoop and decides to give it a shot. Maybe there's a Looper out there somewhere who needs help with gardening their yard? She goes to the TheHeroLoop web app and creates a Hero account. She's anonymous in the app but can upload an avatar, write a bit about herself and describe what she would like to help with and why. After that she goes to the Hero map to see where she can start. She finds a Looper, and they decide to meet up. The gardening worked out great and they are both happy with the results. Anna is happy and the Looper as well, and rate each other accordingly.
Travel together - request a ride
Lucy needs to go up to the capital city from the southern part of the country. She doesn't have a driver's license and she doesn't want to take the train due to Corona. Having already used TheHeroLoop app, she decides to see if anyone is travelling in that direction anytime soon. She uses the transport functionality in TheHeroLoop asking if anyone in her vicinity is going up to the capital city. Pretty soon she gets an answer in the app. A Hero is coming down by train to pick up their elderly mother. They will rent a car, pick up the mother and could also pick Lucy up should she want to. They decide a time when Lucy should be waiting outside her house, ready to go. The ride goes smoothly, with the Hero and her mom both being super nice and easy to talk to. Lucy pays for the gas and is happy to have made new acquaintances. The Hero gets a great rating from Lucy.
Get help with groceries
Leyah is going to the store to buy groceries. She decides to check TheHeroLoop web app to see if anyone in the vicinity might need help getting something from the store since she's already there. Leyah can see in the app that there are a couple of people nearby who has requested help to buy a few items. There is one person who seems to be relatively close, so Leyah could easily drop the groceries off on her way home.
The Looper has written in the request that they would like the Hero to drop the bag off by the door and that they would pay electronically. Said and done: Leyah buys the groceries along with her own. There wasn't much so she could easily fit them into one bag. After dropping the groceries on the porch of the given address, she then checks in on the app and marks the task as done. Leyah thinks the Looper was clear and concise in what they wanted, and she also got her money back, so gives the Looper a good rating.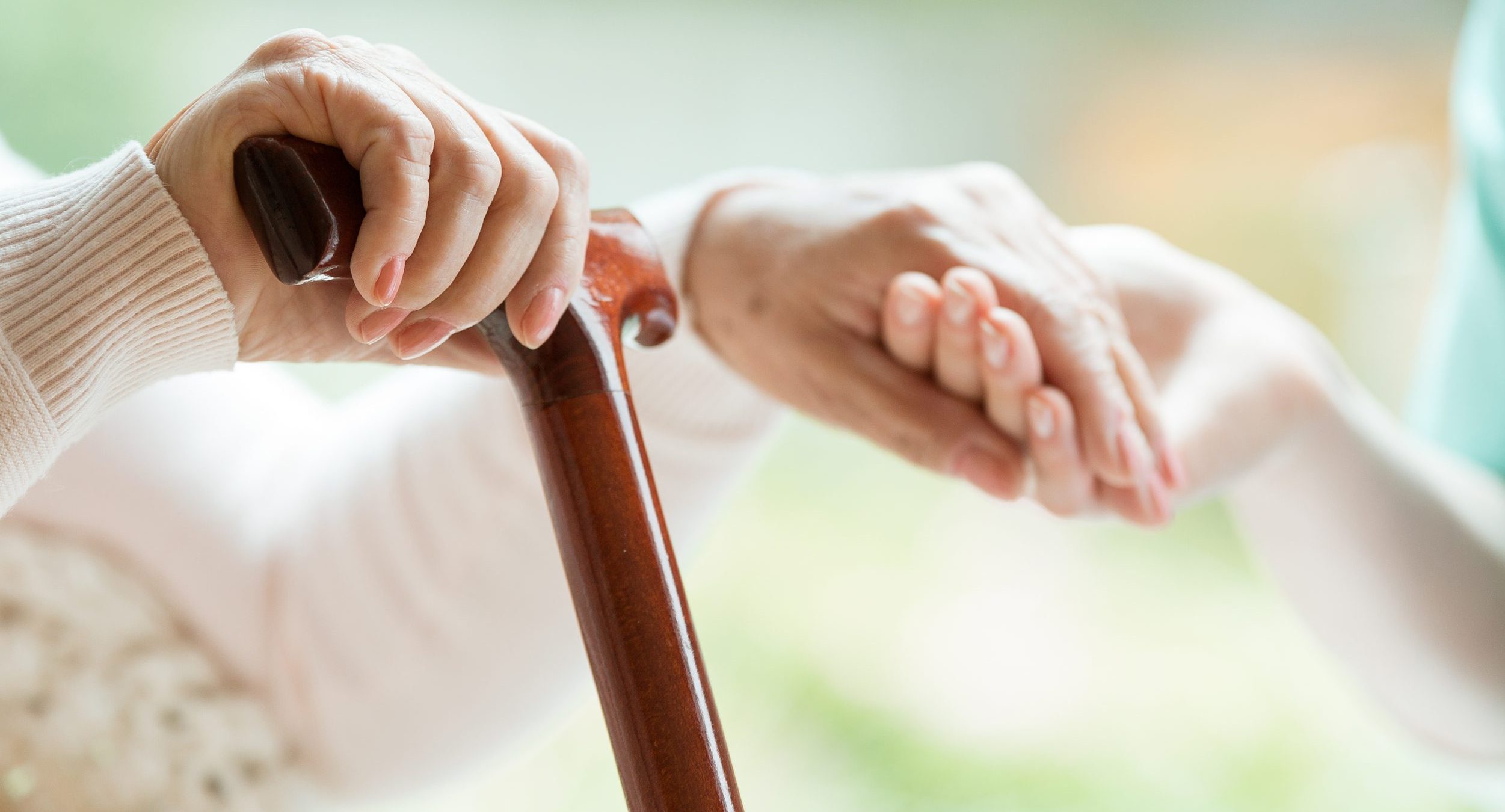 Getting to know your Looper
Malin has been a Hero in TheHeroLoop for some time now. She enjoys helping others and finds that she's getting to know more people in her neighbourhood by helping them. There is one person she burns a little extra for: an elderly lady who lost her husband last year. Malin has been helping her with different things, but now that the weather is getting warmer, she finds that the old lady wants to go for a walk more often. In the beginning they used TheHeroLoop app but have since become such good friends they meet up for the fun of it.
Could more dreams come true?
Tommy is ten years old. He has been dreaming of riding ever since he was little. The thing is riding is expensive and his parents aren't exactly rich. So, they decide to take a chance and reach out through TheHeroLoop to see if maybe Tommy can at least get to sit on a horse. The need to try some attempts, but finally just in time for Tommy's birthday, a Hero comes through. A Hero by the name Martha, has a pony suitable for Tommy to ride on. They're to meet up at a stable about 20 minutes' drive from Tommy's house.

Martha is very kind and explains her kids don't have time to ride so much anymore so they let the pony join the riding school in order to get the exercise it needs. They go into the stable in order to find Tommy a vest and a helmet that fits. After that it's time to say hello to Duncan, the horse. Tommy gets to brush him and watch as Martha puts on the saddle and bridle. After that it's time for the big adventure: riding. Martha leads Duncan outside and helps Tommy get up in the saddle. Afterwards Tommy is over the moon about the event and his parents give Martha the highest rating in TheHeroLoop web app.
Donate for reuse and have it picked up
Muzaffar has bought a new couch, but in order for it to fit in, he first needs to get rid of the old one. He tried selling it, but no one wants to buy it. Instead, he turns to TheHeroLoop web app, saying he needs to get rid of his couch and if anyone wants it they can have it. Anything goes, as long as the thing gets out the door and away from his living room before the new couch arrives. When he checks the app again, he sees he has several Hero's waiting to help. He picks the first one, a hero somewhere nearby. They agree on a time when the Hero is to come pick the couch up. The Hero arrives with a friend and with some effort they maneuver the heavy piece of furniture outside. Muzaffar is really happy to get rid of it and is impressed with the fact that it went so fast. He doesn't ask what the Hero is going to do with it, he's just happy the couch is gone, and rates the Hero.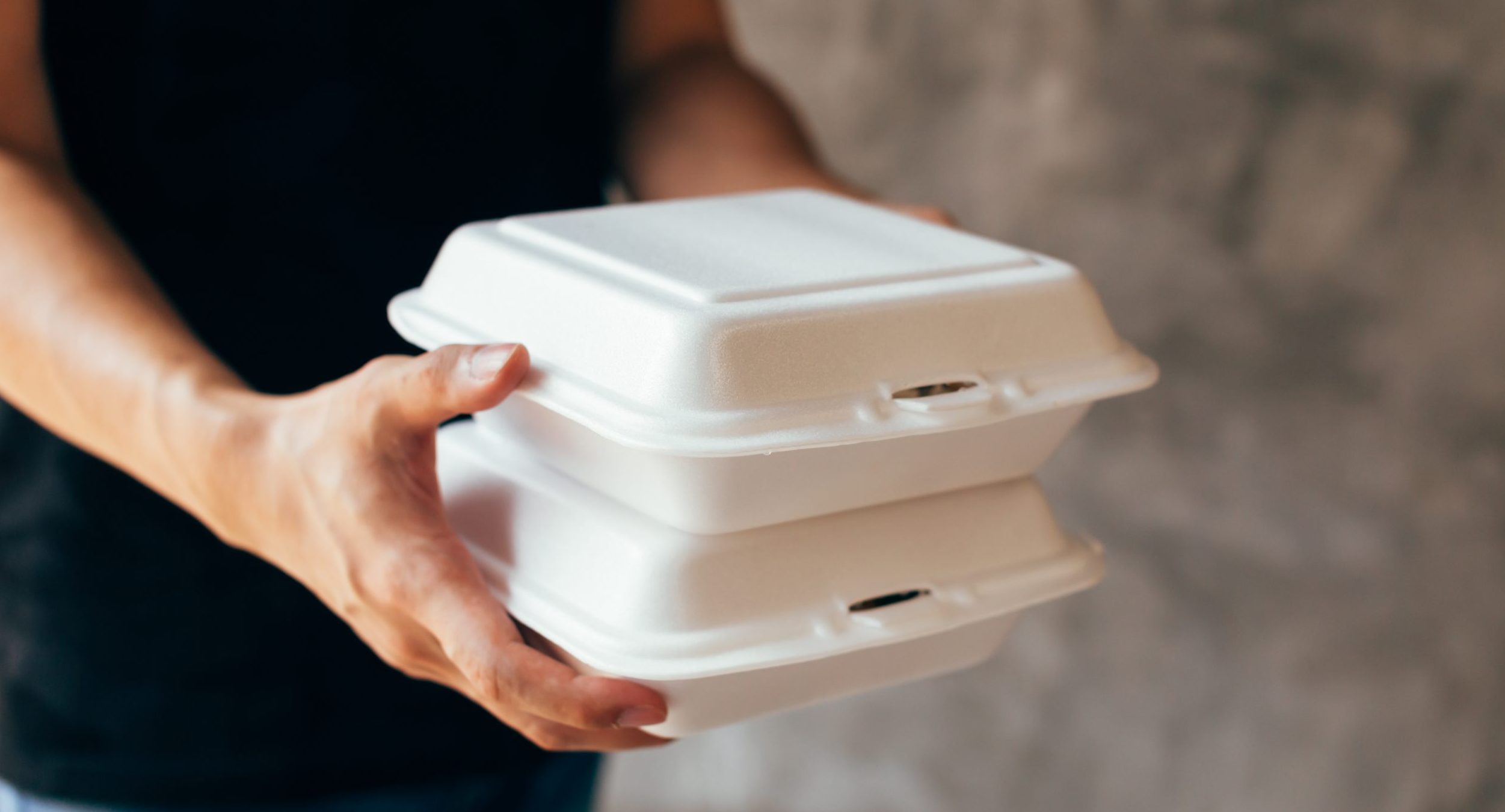 Helping your neighbour
Molly's neighbour has recently lost her husband to cancer. Molly wants to help her but is not exactly sure how. She has an idea that maybe her neighbour might like someone to leave her food and such, just as a gesture. As Molly herself is not a great chef and doesn't want her neighbour to get food poisoning or anything, she decides to get help from TheHeroLoop. Her neighbour has not asked for this, but it's the only way Molly can think of to show that she cares. In the Hero Loop app, she writes that the food is for a neighbor who recently became a widow and if anyone feels like cooking an extra serving for her, they could drop it off at Molly's, who would then make sure it came to the widow. Molly doesn't know if anyone is going to be interested in the idea - what if they think she's a scammer and is going to eat the food herself? She's a little surprised when, the next day, a container of food shows up outside her door. The neighbour is happy and grateful when Molly knocks on her door with the food. The widow explains that she doesn't have the energy to cook these days and is happy that somebody out there cares.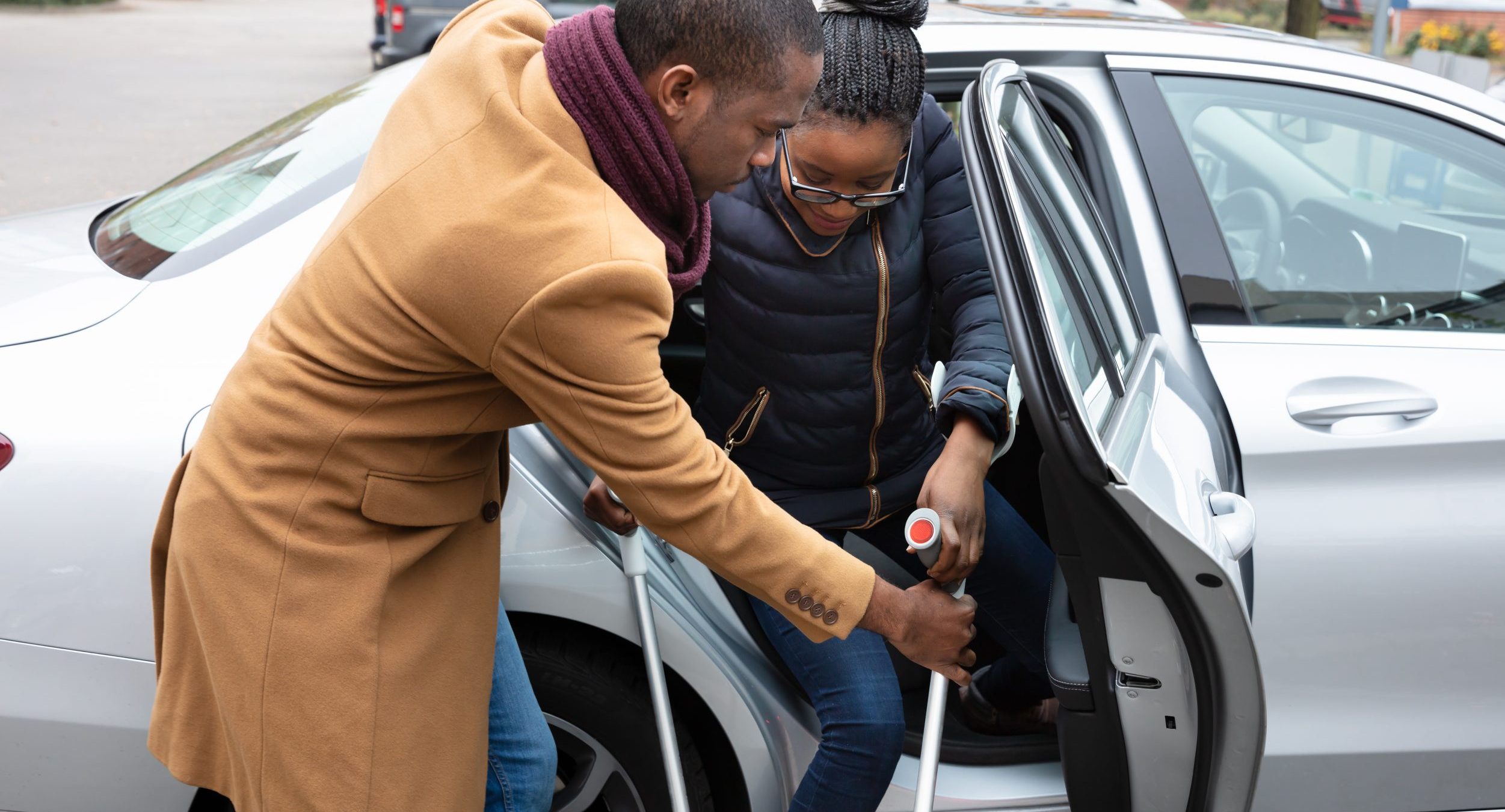 Ask for a "green" ride
Zelda recently came home from the hospital with a cast on her leg after an operation. She's on crutches and has a hard time getting around. Zelda lives by herself. She can solve the grocery shopping by ordering online, even if it's twice as expensive as in the store. It's when she has to return to the hospital for a check-up that bothers her. She knows the mobility transport is not up to par, so she's looking for someone who can take her there and back. Maybe someone who has an errand there as well. She has heard of something called TheHeroLoop and decides to check it out. After registering and entering her phone number (don't worry, nobody else will see it, the app assures her) she's good to go. She writes a request, stating her need of transport with crutches and clumsy cast. Zelda also puts in the date and time of her check-up. When she checks the app the next day, she sees that a couple of Heroes have answered her. She selects the first one and accepts it. It's a lady and she has an errand to the hospital about the same time as Zelda's. A perfect match!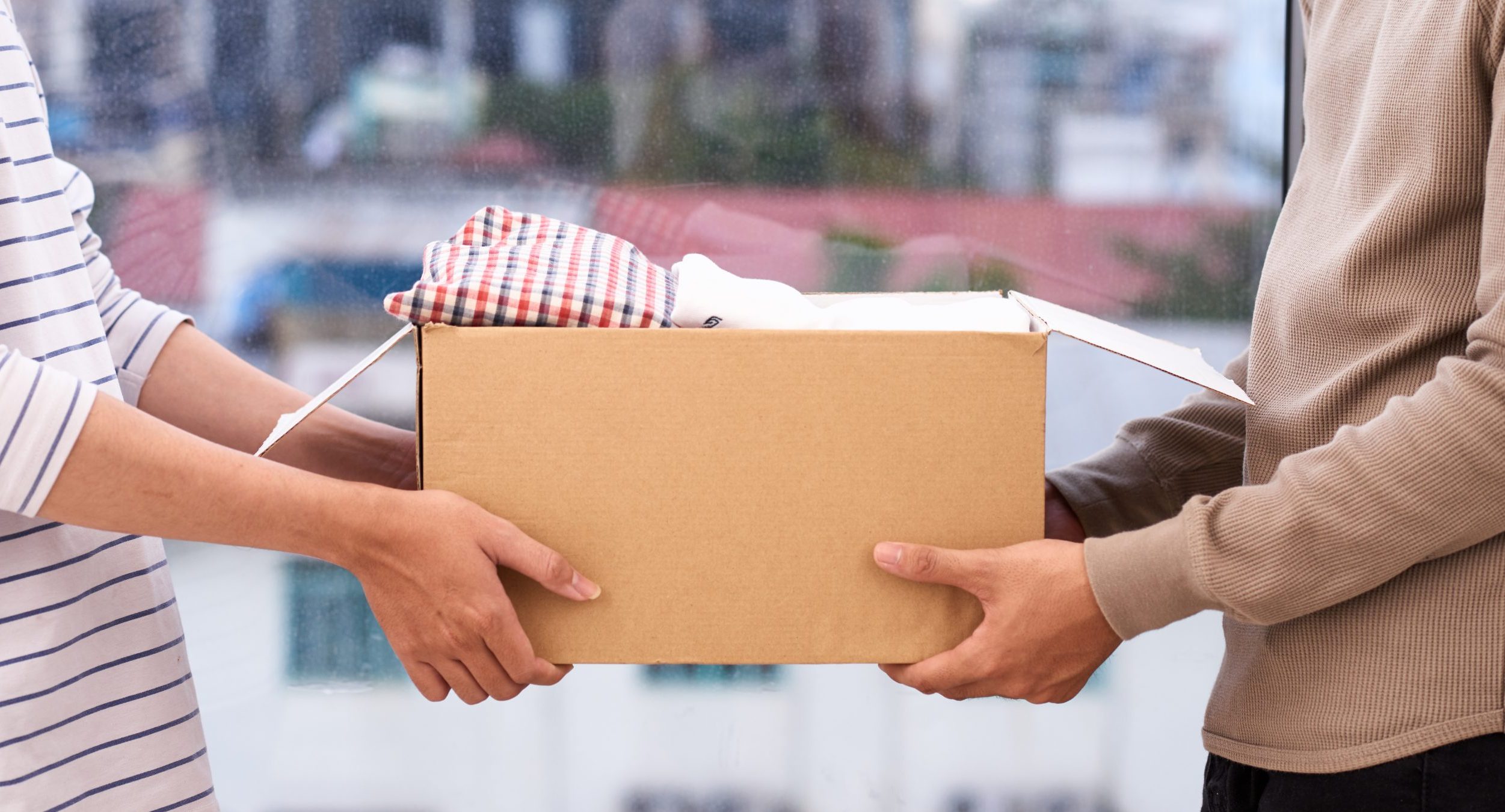 Not just errands
Fred's children have grown out of their clothes. Rather than throw the clothes away, he would like to give them to other kids. The thing is, the children he knows about are basically the same size as his kids. Therefore he is looking to TheHeroLoop for help. He logs in to the app and states he has a box of children's clothing of different sizes if anyone wants to come pick it up. Next time he checks the app he has a Hero request waiting. They decide a time and a place for the Hero - a mother of four, to pick them up. She is grateful for some new clothes for her kids.
Walking the dog
Zack has to have hip replacement surgery. That in itself is not so bad. The problem is the dog. His dog to be precise. It's hard to walk your dog when you're in the hospital. Or later, when you're on crutches. Zack needs help with his dog. Having it at a doggy daycare requires him walking it there and is also not affordable for Zack. A friend suggests TheHeroLoop. Maybe there's a Hero out there who's kind and caring and who loves dogs? He decides to give it a try. He gets his iPad and types in the link for TheHeroLoop and registers as a Looper. When prompted for a profile picture, he uploads one of Ziggy the dog. Zack is surprised when he gets more than one answer. The first one he clicks on hasn't been a Hero so long, or else is not a very good one as they don't have a high ranking. Zack wants one with high ranking. The next one's ranking looks better. They decide to meet up so Zack can see how the Hero and Ziggy react to each other. In the beginning all seems well, the Hero is friendly and appears interested in Ziggy. Turns out the Hero had a dog until quite recently when it got sick and had to be put down. It would fill the hole in the Hero's heart - a bit, to be able to take Ziggy for walks.
Help when you need it
Mary has a doctor's appointment at the hospital. The problem is she can't leave her husband alone as his health is ailing and he's no longer able to take care of himself. Normally she'd ask domiciliary services, but unfortunately she's already used up her allotted time this month and due to the epidemic going around, she can't bring him with her either. Mary reaches out through TheHeroLoop to see if she can find a Hero who can be with her husband while she's at the hospital. A Hero answers. Turns out to be a retired nurse. Mary and the Hero meet up to go through the details of what Bertil - the husband, might need help with while Mary's away. Everything goes well for Mary at the hospital, and she returns to find Bertil and the Hero engaged in a tv-show. Mary is pleased with TheHeroLoop and decides she will tell her friends about it.
Changing tires
Fatimeh needs to change the tires of her car now that it's getting warmer outside. Normally she takes the car to the garage and let them do it for her, but this year she's heard of something called TheHeroLoop and decides to take her chances with them. Maybe someone can come home to her and do it so she won't have to load the tires in the car and drive to the garage? It's worth a shot. Fatimeh registers at TheHeroLoop as a Looper and writes a bit about what she wants help with and where, before closing the app. A bit later she gets a notification, telling her a Hero has accepted the request. They're to meet up at the parking lot outside her house tomorrow afternoon. All Fatimeh has to do is bring the tires. Said and done: the next day at the set time, Fatimeh is waiting by her car, having carried all the tires out there. The Hero shows up not long after, introducing herself as Linda. One hour later, Fatimeh is happily carrying the winter tires into the basement, very pleased with the fact that she didn't have to do more than carry the tires back and forth, saving a lot of time and energy.